Work Experience Student Develops a Work Experience App!
Taylor, our star work experience student from Westfield Sports College in Sheffield, has developed a fully working online version of his work experience booklet. It uses the jQuery Mobile framework so it works across platforms - it looks good on an iPad.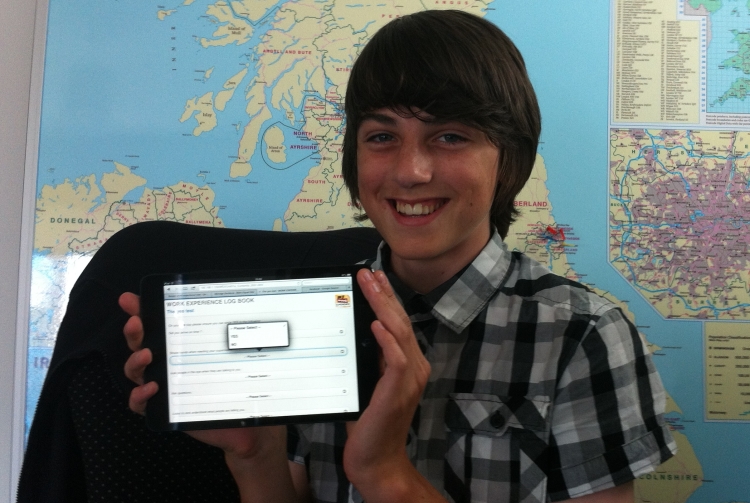 Taylor's verdict on his work experience - "it's great but I should have been paid!"