Apprenticeship Update - 6 months progress
I have been at SkillsLogic for over 6 months now and have gained many skills around the area of software development. The company specialises in learning management systems but also offer bespoke software for clients in other sectors. I have been able to assist in several activities during my time at SkillsLogic varying from writing code in PHP and PostgreSQL to taking calls from clients and prospective customers. It's great being able to develop a wide range of skills at a young age, and being able to assist in the creation of various software systems.
The company is an incredibly friendly and enjoyable place to work, with discussions being held whenever a question is raised, members of the team are quick to provide the best approach towards any problem. There is always dedication within the company regarding projects and the focus on releasing on time with in-line with the specification. Watching how the company operates regarding the building of the systems is impressive and exciting, particularly how they're able to make the websites look inviting and sleek while still maintaining the fluidity you would expect from a high-level bespoke piece of software.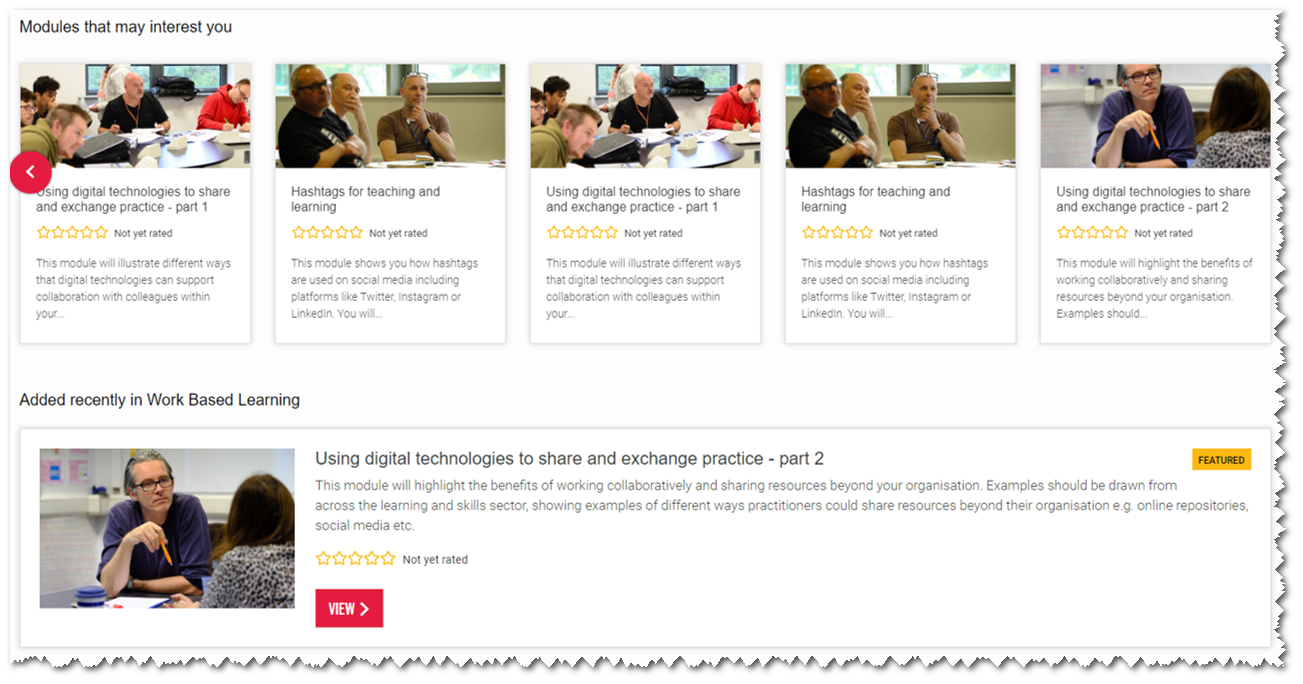 Above is a project we are currently working on that includes the recommendation of learning content on a user's search history and several other factors, the client has specifically asked for an attractive interface on mobile and PC with interactive features throughout the system. I have been involved in the creation of the site and participate in design meetings.
I also perform tasks which involve looking through data, this can be to ensuring that no data has been lost during a data migration process. If any occurrences are found I would report the problem and a solution would be considered to ensure it does not happen again - It is crucial that learners work remains intact.
Overall my current time at SkillsLogic has been incredible and I am very thankful that I was given the opportunity to work with such a dynamic company. One of the most enjoyable aspects of working at SkillsLogic is the fact that every day you can be doing a different task, and this diversity in allows me to spread my learning across the many aspects of software development, how a business is ran and communicating between colleagues and customers.