High quality off-the-shelf, white-label and bespoke learning management systems - reach more learners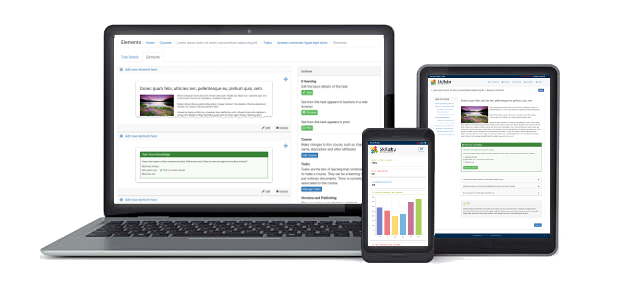 Whether you are a business that needs to train staff and associates or a training provider delivering high quality e-learning - we have the perfect learning management system (LMS) for you. Our solutions are used by thousands of organisations and millions of learners.
Use our cloud based off-the-shelf LMS Skillsby to easily deliver training to your staff or associates. Carry out inductions and get a grip on compliance and best practice.
Use courses from Skillsby's course library, create new courses or upload SCORM e-learning content.
Skillsby is pay-as-you-go. There is no registration fee or recurring monthly fees.
If you are a small training provider or an organisation looking to offer e-learning courses to your customers our white label LMS solution is for you.
A white label LMS sits between an off-the-shelf system and a fully bespoke solution.
You will be given a dedicated copy of the LMS allowing you total control over branding, configuration and customisation.
For training providers with more specific business needs - we will build you an LMS that matches your exact requirements.
Improve efficiency and reduce learner support costs.
Your custom LMS will be assembled from tried and tested components - configured to match your workflow and reporting requirements.
---
Recent Clients - Bespoke Software Development & Learning Management Systems