Affordable, Engaging & Effective Bespoke E-Learning Content
Bespoke e-learning is built specifically for you and is tailor-made to suit the needs of your organisation. Unlike purchasing off-the-shelf e-learning with bespoke e-learning you will define the branding and tone to match the culture and language of your learners.
We will listen to you and work with you to determine your requirements. We develop engaging, attractive and effective bespoke e-learning to bring about genuine and sustained knowledge transfer and long-lasting improvement in your workplace.
Focus on essentials
Storytelling (for context)
Iterative practice (to ensure comprehension)
Simulations, animations & video
Interactions (to reinforce ideas and engage)
Content look and feel is designed to match the audience.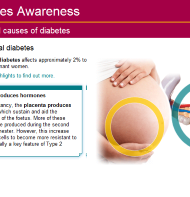 Well designed graphics makes it easier to communicate complex ideas.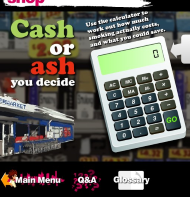 Interactions reinforce ideas and make learning more engaging.
Our bespoke e-learning is designed to be responsive (using standard HTML5 not Flash) meaning it will work on phones and tablets as well as laptops and desktop PCs. Our bespoke e-learning content will also meet accessibility requirements, for example allowing the use of assistive technologies (e.g. screen readers).
Our bespoke e-learning is standards compliant - SCORM and xAPI (tin can) so you will be able to import the content into the learning management system (LMS) of your choice. We are a leading supplier of LMSs so we will be able to steer you to successful integration or simply deliver your e-learning to large or small numbers of learners, track progress and provide essential reporting.
We provide bespoke e-learning to fit a range of use cases in many sectors and markets
Compliance and Awareness (e.g. Health & Safety/Health & Social Care)
Induction/Onboarding
Continued Professional Development (CPD)
Product/Process/Technical training
Need an LMS to deliver your content to Learners?
If we develop your content we will offer you an unbeatable deal on an LMS to deliver that content.
Contact Us