Get the right information to the right people, at the right time.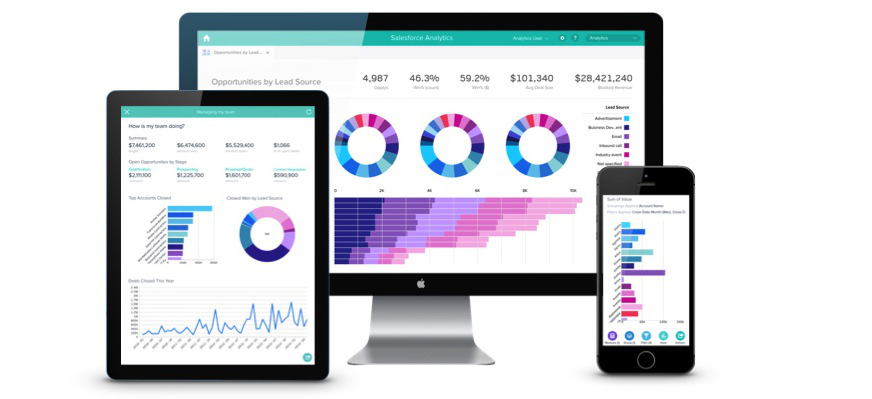 We have expertise and a proven track record in building flexible, extensible and future-proofed reporting, dashboard and data warehouse solutions.
Analysis
You only have a database so you can report on the data. Every database reporting project, whether it is reports from a reporting database or dashboards and a data warehouse starts with a period of analysis to determine the exact requirements. During this phase we will work with you to:
understand what data you hold in your databases and how it is stored
design the reports and dashboards you need based on operational requirements and KPIs
decide if you need a reporting database, a data warehouse or can base reports and dashboards on operational databases and data sources
Data Extraction, Transformation and Load
After the requirements are fully understood we undertake the heavy lifting. We will:
create robust and reliable processes to extract your data from operational systems, archives and disparate data sources such as spreadsheets, etc
cleanse and transform your data it into the structures and formats required to produce reports
populate the reporting database or data warehouse
integrity check the data - you need to trust the results and we will perform tests to validate the ETL process

Presentation
Appearance is everything. We will create effective, meaningful and attractive reports and dashboards that tell a story for the users of the data.
Our reports or dashboards can be accessed via a web browser or mobile device across the internet or intranet - all depending on your requirements. We can generate PDF versions and email them to key people at a time of your choosing.
We can create either bespoke reports and dashboards using HTML5 and javascript or use well known packages like Power BI or Microsoft SQL Server Reporting services - depending on your requirements.
Support or Self-sufficiency
After your reports, dashboard and data warehouse solution is deployed we can support it to make sure that it keeps on working correctly and remains performant. If you prefer we show you how to take the solution forward - so you and your team become self-sufficient.
STEM Learning - Azure Data Warehouse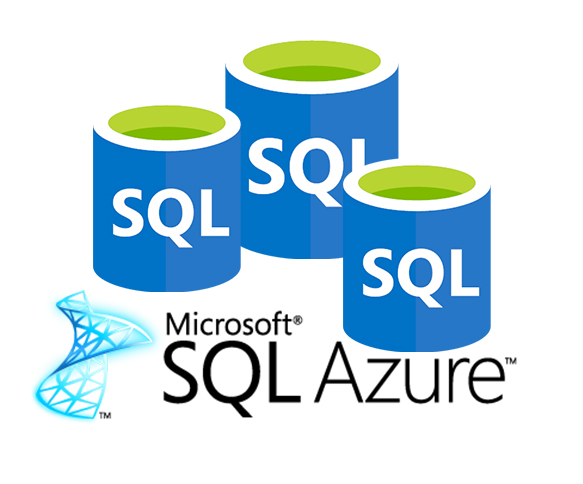 Working with the STEM data team to design a data warehouse, extracting data from many sources and systems, using Power BI as the reporting and dashboard interface, all deployed on SQL Server in the Azure cloud
Education & Training Foundation - National FE Workforce Data Service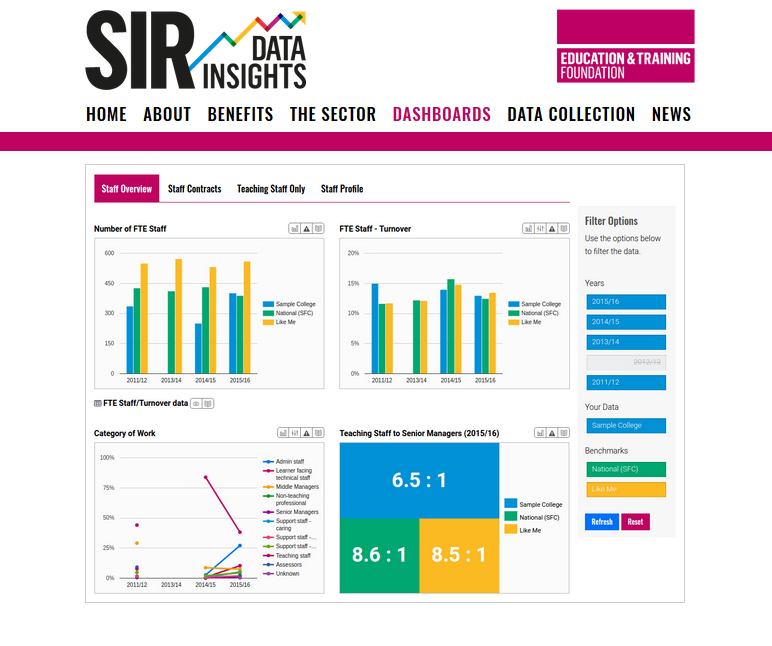 SkillsLogic support the upload, manipulation and reporting on 10+ years of sector workforce data incorporating over a million staff records and over 10 million contracts.
Talk to us today - get clear, practical advice on building flexible reporting, dashboard and data warehouse solutions.
Contact Us