Bespoke Learning Management System: The Skills Network and EQUAL

EQUAL, The Skills Network's new learning management system has been designed and built by SkillsLogic.
The EQUAL platform delivers high quality e-learning courses while at the same time providing The Skills Network with a full back office management information solution - it's a complete end-to-end solution that spans initial customer relationship management (CRM) through induction and enrolment to learning delivery and assessment.
EQUAL generates big improvements in back office efficiency, the quality and timeliness of management information and most importantly, it will deliver engaging learning content direct to learners. The feedback from tutors has been particularly positive - scanned assessments can no longer get lost on hard drives or in email inboxes, instead tutors login in to EQUAL and immediately see a dashboard overview of completed assessments and assessments to be marked.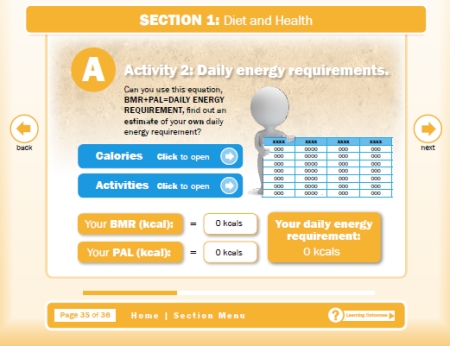 Back in the office, The Skills Network team now has a fully integrated solution that gives them accurate information at each stage of the workflow in the learning management lifecycle. The focus on sales and CRM in the early stages of the development was a key decision and it now means that EQUAL will generate real business benefits over time as the completeness and accuracy of the CRM dataset continues to grow.
Some of the notable highlights and insights from the EQUAL development are:
EQUAL is a large-scale bespoke software development - but its broad scope means it is more cost-effective than trying to integrate several different standalone applications.


The quality and impact of the solution is underpinned by the analysis work that SkillsLogic did in partnership with The Skills Network in the first few weeks of the project. Our domain and technical knowledge together with The Skills Network's willingness to get stuck into the detail (right across the business) made the difference.


We struck the right balance between innovative content delivery and back office functionality. Building that functionality into one integrated solution on top of a single database means it will be much easier for The Skills Network to get up-to-date and accurate management information as they move forwards.


It's essential now (and relatively easy) to build in support for tablet devices like the iPad from the start. It's reasonable to expect that increasing numbers of learners will use tablets to access learning, particularly from home.
The Skills Network have set the bar high on content and we're now working closely with their learning and design teams as they produce online versions of their learning resources. The Skills Network, their learners and their tutors will see further improvements as we continue to develop and enhance EQUAL over the coming months.