Build a Bigger Pool of Freelance Lecturers with Skills Matrix
We've added some new features to the latest release of our Skills Matrix online tutor management system that now make it even easier to build and manage a pool of high quality hourly-paid teachers and lecturers.
There's now a jobs board - so you can now advertise your vacancies (hourly-paid, temporary & permanent posts if you want) on the public part of the Skills Matrix site. There are WYSIWYG editors so you can create nicely formatted adverts that include your own college branding.
We've also tweaked the registration form (added more mandatory fields). Potential associate or hourly-paid candidates can register themselves online and automatically get added to your list of 'pending' applicants. HR can then email the details of pending applicants to the appropriate Head of Department or Manager for approval. The approval workflow is simple and straightforward and some extra fields on the HR part of the associate profile mean you can keep records of the basic HR checks.
Scheduling has been significantly improved. Heads of Department or Managers can now set up repeating bookings for individual associates (a bit like repeating appointments in Outlook) and bookings can then be marked as 'delivered' when the work has actually been done. Skills Matrix lets you set up multiple pay rates for your college and it tracks total payments due to associates based on hours delivered. The payroll reports gives you a .csv download of the hours worked and payments due to associates in a given month.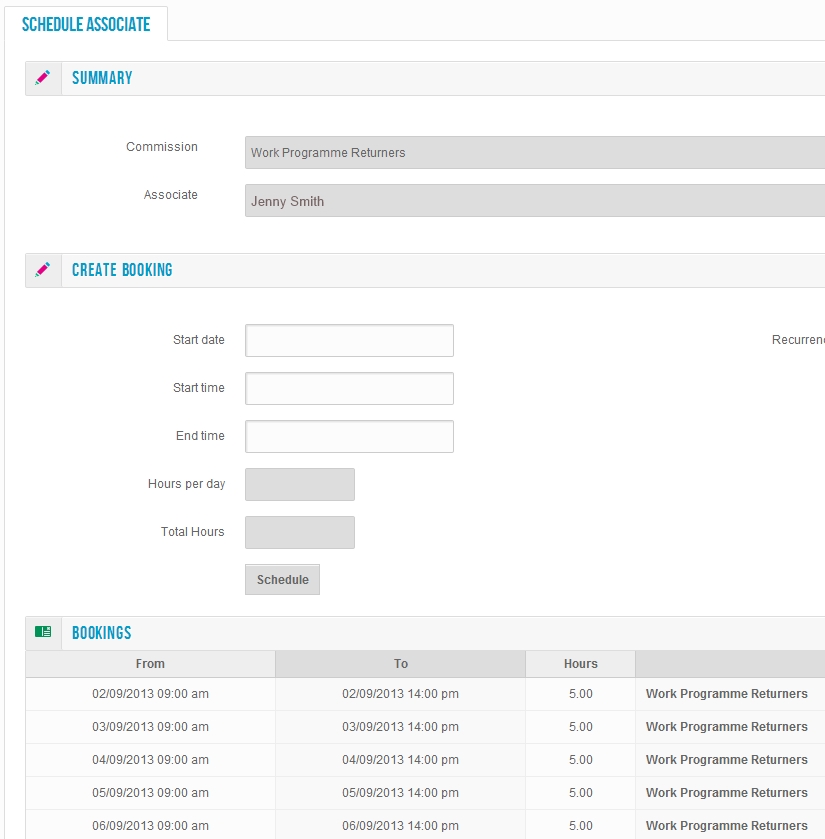 Your pool of freelance lecturers will get bigger if you use the Skills Matrix online tutor management system. We give our clients their own 'instance' of the application in the cloud, they can choose their own web domain address and we tweak the site's SEO so that it can be found easily in Google searches. We've worked closely over the last few months with The Sheffield College and they've seen a significant increase in the number of potential associates who self-register on the site and then go on to upload detailed profile information including CVs and references. The college takes each applicant through the approval workflow and the end result is a larger pool of high quality associate lecturers.