Bespoke E-Learning Content for Martek Medical
SkillsLogic have finished a new piece of bespoke e-learning content for Martek Medical in Rotherham. Martek sell defibrillators across a range of organisations - from schools to airlines. This particular content is aimed at airline cabin crews and it gives them a basic introduction to one of Martek's standard defibrillators.
The bespoke content includes some video, an interactive demo and some questions to test user understanding. It uses SCORM to track learner progress and is optimised to run inside Moodle - both on desktop PCs, tablets and mobile.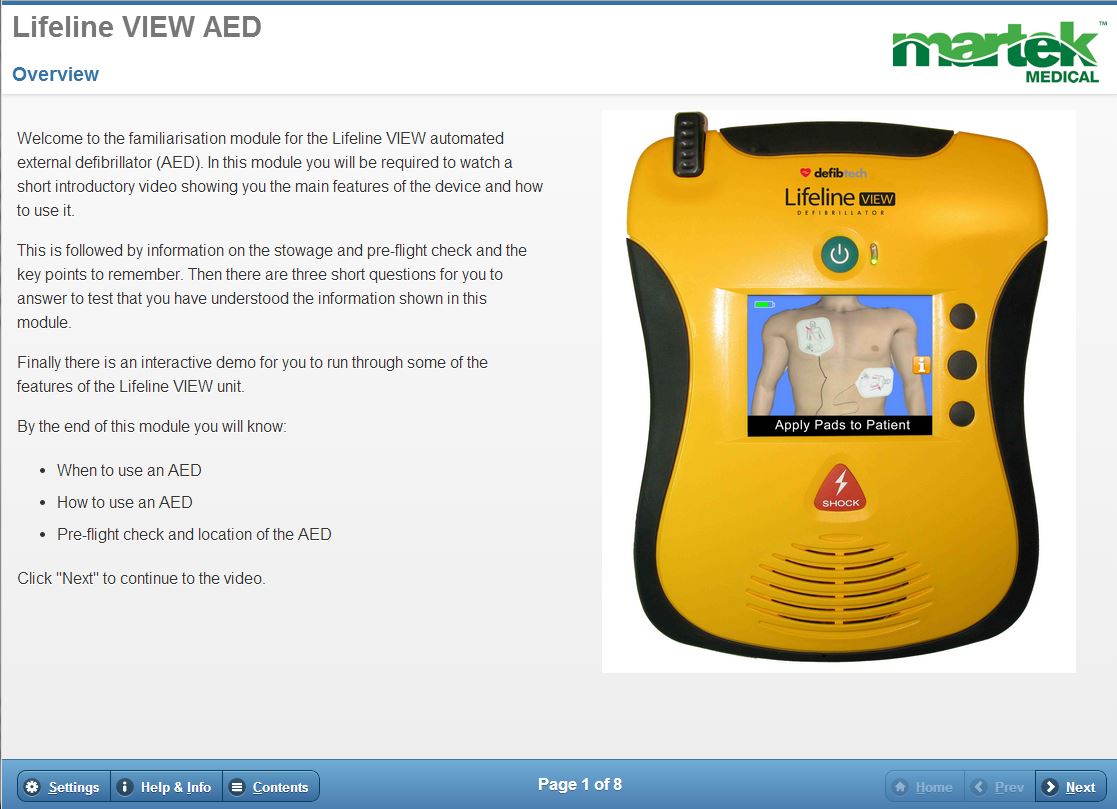 We built the Martek content with a homegrown toolkit based on the JQuery Mobile framework. The toolkit means we can create bespoke e-learning content rapidly and cost effectively - basic SCORM interactions are built in, there's a nice menu/navigation system, it ticks the right web accessibility boxes and it works on mobile platforms out of the box. It is a good solution for clients who want competitively priced SCORM compliant content at short notice or clients who want to digitise large amounts of existing course materials in a consistent format.