An LMS that matches your exact requirements

---
For training providers who want to improve learner experience whilst reducing learner support costs a bespoke LMS offers the best solution.
A tailored solution built just for you. SkillsLogic develops affordable learning management systems for training organisations that want to deliver high quality e-learning to large numbers of learners.
There are many learning management systems out there but none of them is an exact fit for your training business. Some are too complex, others are too simple. Even if the developers say they will change the system for you - they can not commit to a date this year. What you need is a bespoke learning management system. Your bespoke LMS is not written from scratch. We will take tried and tested components and use them to assemble your perfect LMS. We will develop any custom functionality you need to make your business more efficient and reduce learner support costs.
Some features that our customers have asked for include:
Self-billing for associate tutors.
Integration with your own or external systems such as CRM, finance and awarding bodies for registration, certification and verification.
Responsive content authoring for web, mobile and print.
Specialist content authoring for teams with version control.
Meeting the data capture and storage requirements of funding bodies and producing regulatory returns e.g. Individualised Learner Record (ILR).
Support for SCORM and xAPI (Tin Can).
Tutor or system marked assessments.
Evidence submission and ePortfolios.
Our learner management systems are future proofed - built with the latest industry standard technology. The system and content will run responsively in web browsers on desktop or mobile devices.
We can host the system for you in a secure ISO27001 certified data centre or you can self-host. All of our solutions are designed to scale to support many thousands of concurrent learners.
If you already have a large number of learners and you are paying on a per learner model a bespoke system will pay for itself within one or two years.
Also see our off-the-shelf White Label Learning Management Systems
---
Case Studies
EQUAL
A complete bespoke learner management solution for The Skills Network - one of the UK's most successful private training providers. Including modules for sales, finance, tutoring, and blended learning.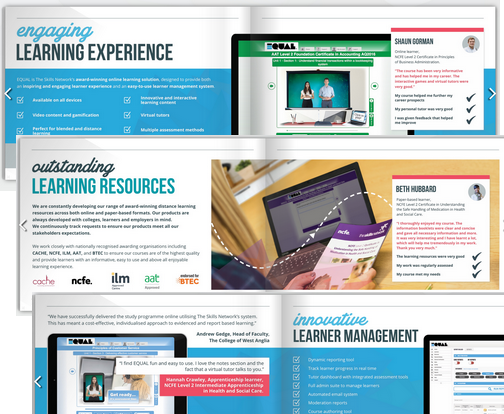 Custom learning management system for market leading private training organisation. Extensive reporting, full end-to-end learner lifecycle management. Supports 1,000s of concurrent users.
HFE
A bespoke learner assessment system for a leading provider of health and fitness training. Replacing an existing Moodle implementation, the LMS features a blend of system marked and tutor marked activities.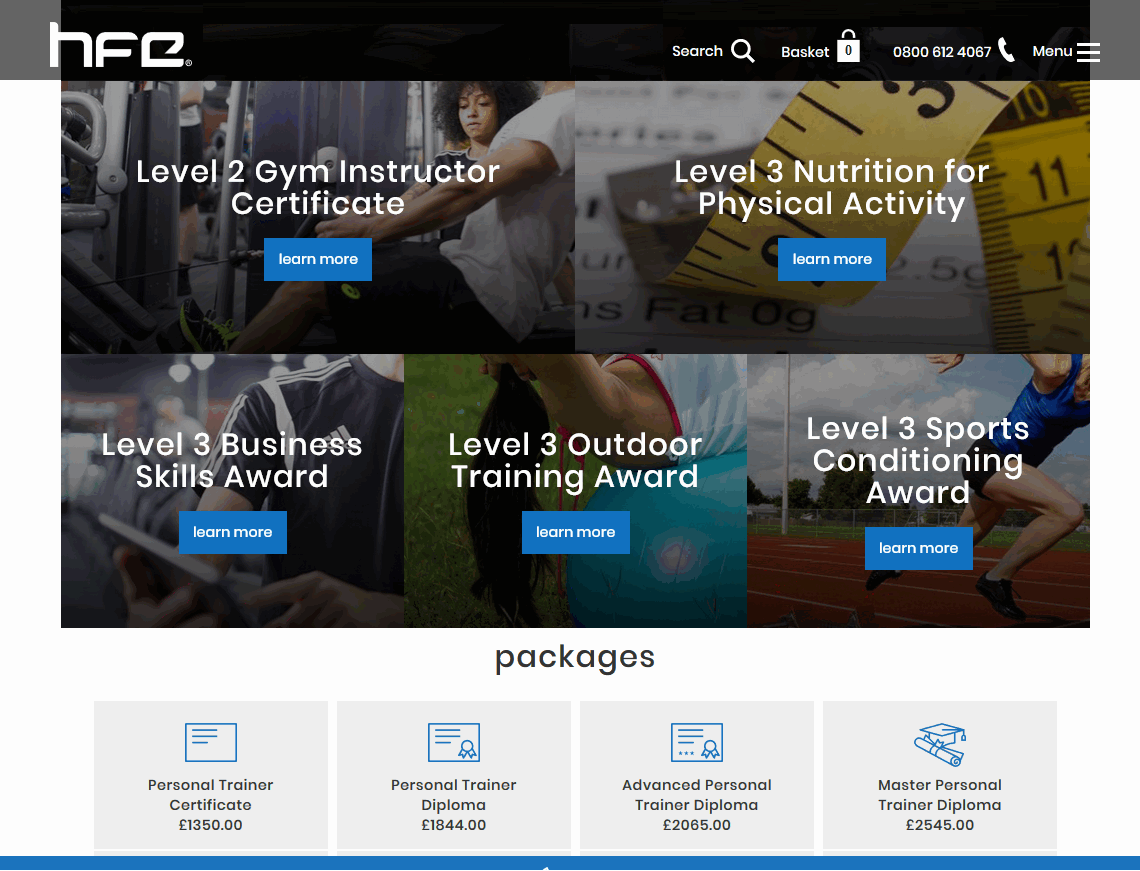 A custom learning management system produced to HFE's specification. Integration with HFE CRM and existing learners migrated to the new system.
---
Get in touch
SkillsLogic develops custom learning management solutions. Talk to us today and find out how we can help you reach more learners.
Contact Us
---
Recent Clients - Bespoke Software Development & Learning Management Systems