Bespoke CRM

eCommerce

Web Applications

Mobile Applications

Product Development

Big Data
Transform the way you report management information with a future-proofed data dashboard solution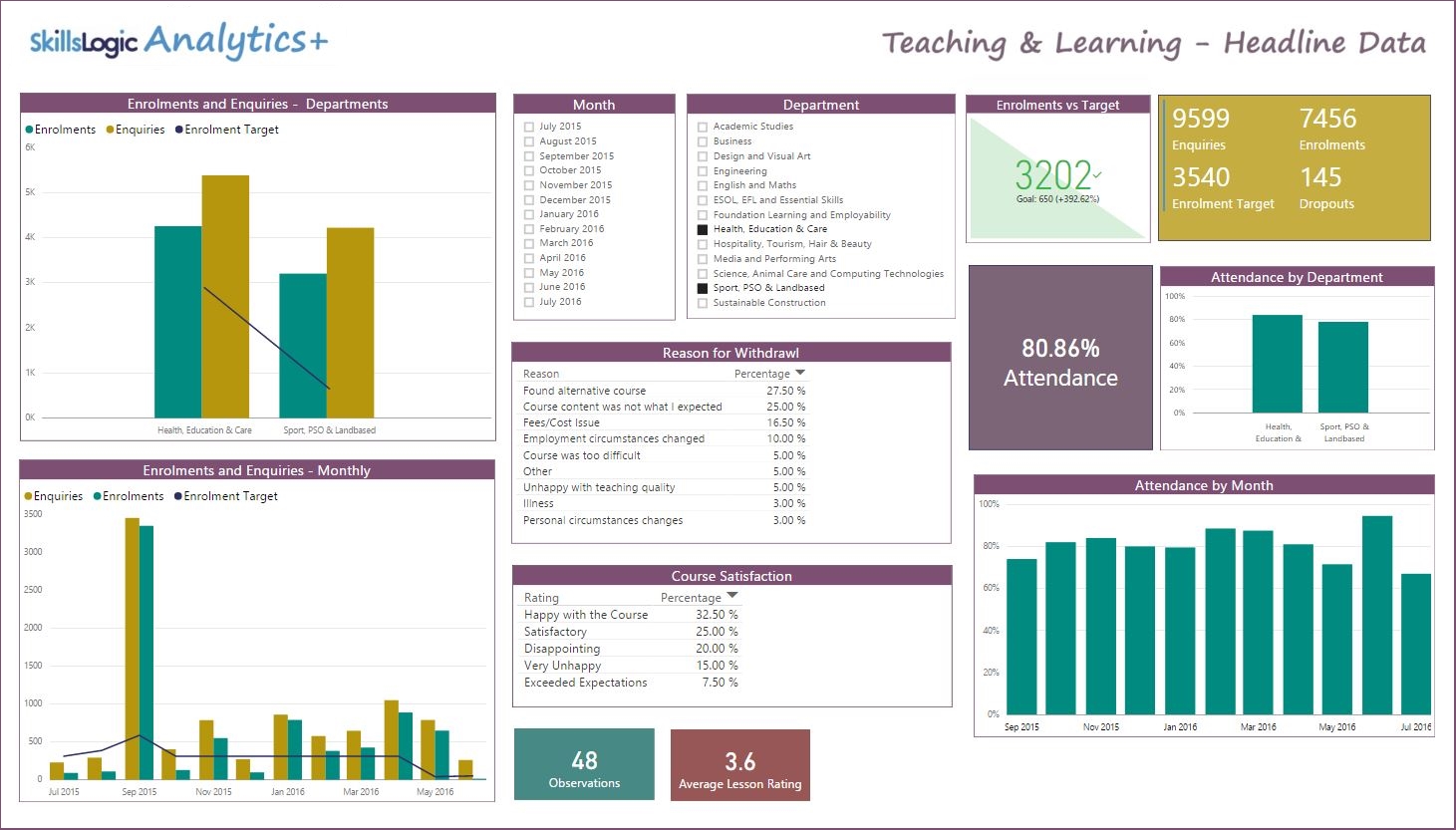 Get real-time data access, develop interactive dashboards, share operational data and find new insights
Boost course enrolments - improve student retention rates and satisfaction - raise teaching quality
---
The SkillsLogic solution puts Microsoft Power BI on top of a powerful bespoke data warehouse.
Our approach is:
1. Initial analysis and review
We work with you to understand your data - where you data's stored, how you want to present data to users and what we need to do to extract data from operational systems.
2. Data warehouse design & build
You get a highly flexible, extensible and future proofed solution that becomes the foundation of the Microsoft Power BI data analytics and reporting front end.
3. Microsoft Power BI implementation and training
We create an initial set of highly interactive management dashboards that you can share with colleagues. We show you how you can take the solution forward - so you and your team become self-sufficient.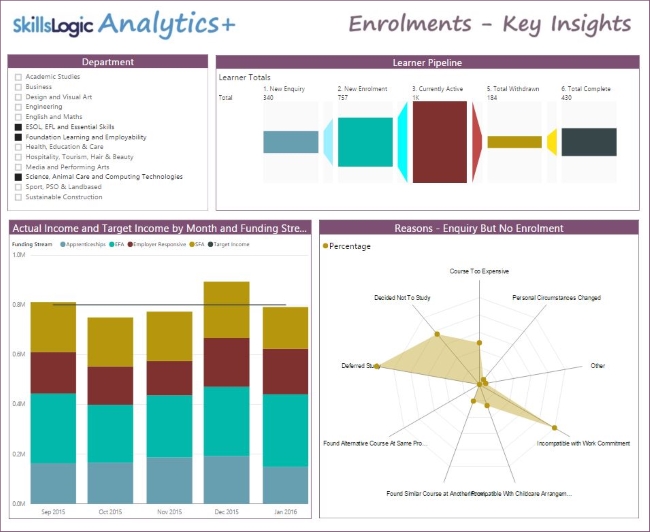 ---
Make smarter decisions faster - talk to us today and find out how we can help you get more from your data
Contact Us
---
Create interactive reports and dashboards and then share them with different teams in your organisation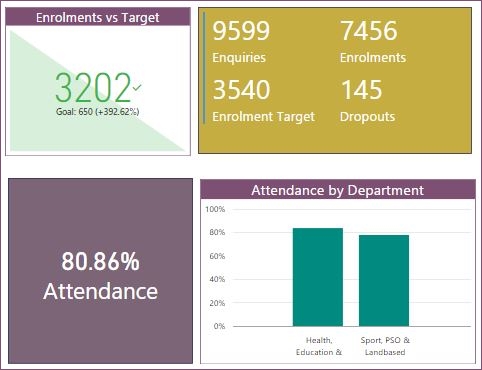 Microsoft Power BI is our preferred reporting and analytics tool because:
Many organisations are already using it - it is quickly becoming the business intelligence platform of choice for many colleges, universities and training providers.
It's easy to use, extremely well supported and integrates with a wide set of data sources.
Sharing Power BI reports within your organisation is very straightforward. We show you how to publish reports to the Power BI web service. You and your colleagues can then securely view interactive dashboards and reports in a browser.
---
Get more from Microsoft Power BI with a bespoke data warehouse
The SkillsLogic approach is different because:
Our primary aim is to give you a future-proofed solution that you can own - we empower your team so they can take the solution forward.
It's highly collaborative - we work with you identify the data in your management information systems that needs to extracted, transformed and then loaded into the data warehouse.
It combines a powerful bespoke data warehouse with the market leading business intelligence tool. It's built around Microsoft Power BI with a data warehouse solution that is optimised for fast, real-time reporting.
Request a free consultation
---
Recent Clients - Bespoke Software Development & Learning Management Systems