Delegate Management & CRM Module Goes Live For HFE
HFE is an active leisure sector training provider that delivers a range of regulated and unregulated fitness industry qualifications across the UK. The nature of the qualifications require a mix of online learning and practical assessment at one of over forty UK fitness centres.
SkillsLogic initially worked with HFE to develop a bespoke learning management system to replace an existing Moodle implementation. We have recently completed a new CRM module (replacing SageCRM) that successfully integrates 3 separate systems into a single software solution, affording a 3-dimensional reporting capability of learning, progress, attendance and communications.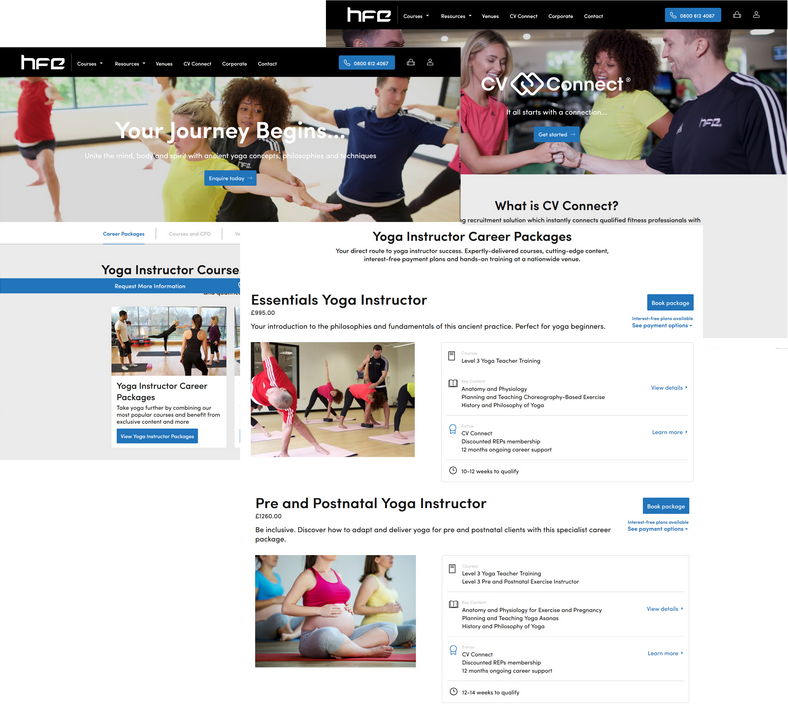 All learner data is now stored in a single place and makes it much easier for staff to retrieve and report on key information. Below are just a few of the features that HFE & SkillsLogic have implemented:
Integration with Awarding Body systems to automate certification.
SMS and email reminders to improve delegate communication.
CV Connect - A unique way to connect newly qualified learners directly with employers.
Automatic production of attendance registers.
Tutor diary, call reminders and telephone integration to assist in learner support.
Lee Cain, Managing Director at HFE said "This system has not only saved us masses of time each month, it's also strengthened the reliability of our customer service. We're now able to automate many of our key business practices and workflows and we've literally removed all manual data entry from the working day. Data is captured at the point of enrolment and then flows through the business like water through a pipe. The savings in time alone will ensure that the system pays for itself in the short-medium term. I couldn't recommend SkillsLogic enough."