SIR Data Insights - Getting Ready for the 2016/17 Workforce Data Upload
SIR Data Insights - the national FE sector workforce data service - is ready for the 2016/17 SIR25 upload window. All FE colleges in England are encouraged to submit workforce data - the staff individualised record - to the online service when the upload window opens at the start of July. Independent training providers, charities and adult and community learning organisations are also encouraged to make a submission.
The Education and Training Foundation analyses the data it collects and then share insights about the shape of the FE and training sector workforce with providers and policy makers. Data submission is entirely voluntary but there's a carrot if you're a training provider and you're thinking about submitting - the new system includes a free dashboard and benchmarking service. All colleges and training providers that submit data get access to a set of interactive charts where they can compare their own staff profile to similar organisations in the sector.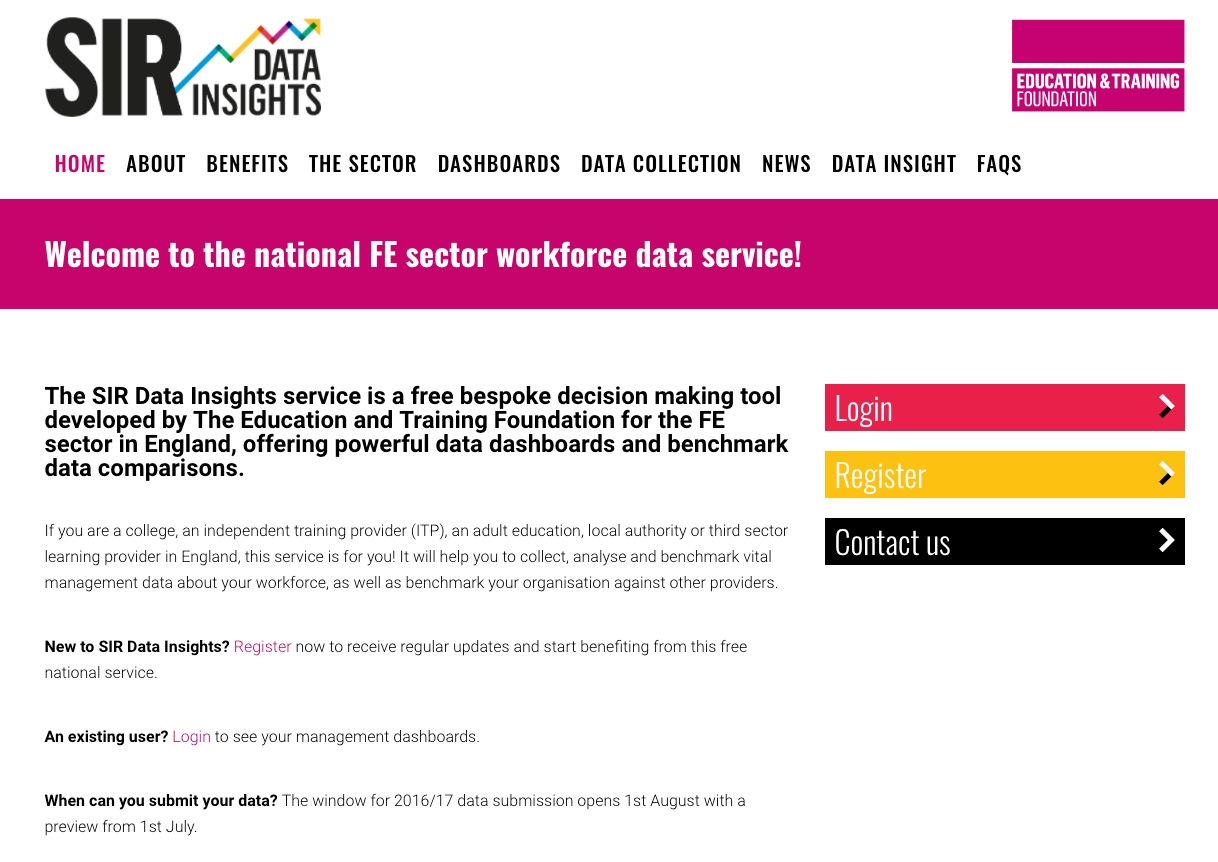 The new online data collection service - www.sirdatainsights.org.uk - was developed by SkillsLogic. Last year was the first time the new system was used. This year there are some new features to make it easier for providers to submit data and some new backend admin and reporting features that make it easier for the Foundation to track uploads and provide a really responsive helpdesk service to providers. The data model - exactly what you are asked to submit - has also changed slightly and can be found at www.sirdatainsights.org.uk/datacollection.
The first step for any training provider that wants to upload data is to make sure your organisation is registered with the online service. Go to SIR Data Insights, first check you're not already registered and then fill in a few details and provide a username and password. The upload window doesn't open until the start of July but it's worth visiting SIR Data Insights now - there's plenty of helpful guidance material for providers thinking about submitting data for the first time.
Registered providers can choose from several different file upload formats. Many larger providers - mostly FE colleges - can export data directly from SIR compatible HR systems. It's then easy to login to SIR Data Insights and upload the file. The system provides accessible feedback on any errors in the file - providers are encouraged to fix these and resubmit.
Smaller providers - particularly independent training providers - often don't have HR systems that export data in the SIR25 format. The solution here is to use the SIR25 MS Excel template. Providers can download the template from SIR Data Insights, paste in data and then do the upload.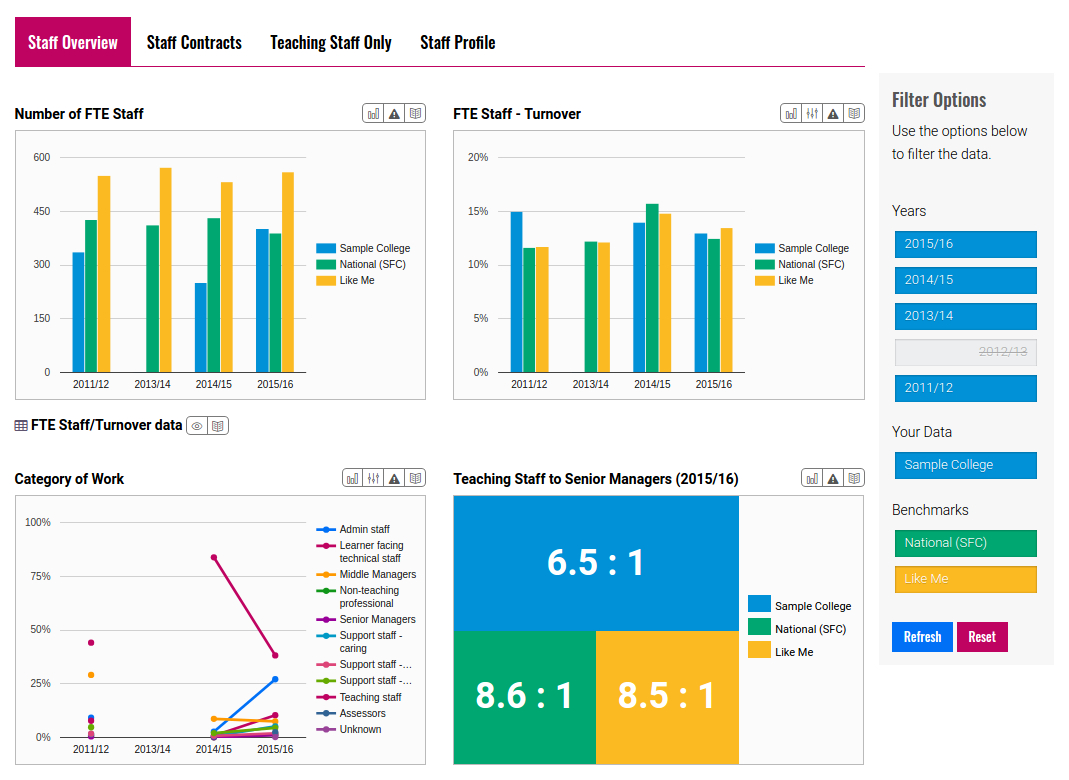 The dashboards are a great free resource, particularly for smaller providers who want to know more about how they compare with similar organisations in the same sector. Providers with a wider interest in the sector and how the workforce is changing might want to take a look at the Foundation's annual SIR report. The report for last year's submission is hot off the presses at Annual-FE-workforce-report.