Oxford Abstracts - Supporting Legacy Systems
Founded in 2001, Oxford Abstracts started life in Oxford but moved their headquarters to Scotland in 2014.
What do Oxford Abstracts do?
Since 2001, Oxford Abstracts have been offering powerful, cost-effective abstract management software and have handled millions of abstracts for thousands of conferences. Oxford Abstract use their system to facilitate the full range of requirements for conference organisers, from small and simple conferences with less than 50 papers, to the most complicated of set-ups with an unlimited number of abstract submissions.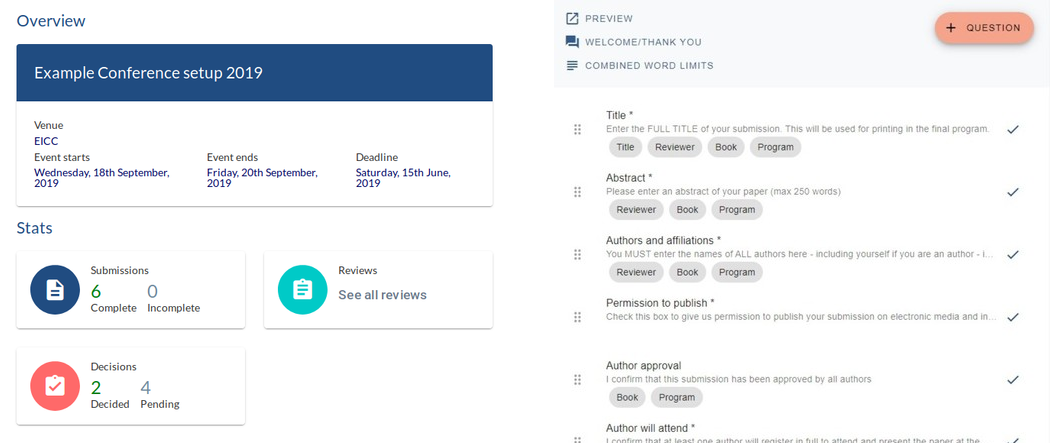 Their abstract management software includes many features such as advanced administration, a dynamic academic conference program, multi-stage abstract submission, a symposium system to group abstracts together and delegate registration. This feature-rich, innovative system is trusted by academic institutions and professional conference organisers around the world.
The system allows users to create forms and email templates, take control with dynamic tables and tools, download an extensive range of real-time reports and abstract books for comprehensive management of their client's academic conferences and events.
How do we assist Oxford Abstracts?
We have been working with Oxford Abstracts for two years to host and maintain their legacy system, which had become unsupported by the original development team. SkillsLogic virtualised the hardware and moved hosting provider, slashing costs by over 300%. The system used a combination of fairly typical old Microsoft technologies :
Windows 2000
Microsoft ASP
Microsoft SQL Server 2000
XML/XSL
Geoff Campbell, CEO of Oxford Abstracts said:
SkillsLogic took over the management of our infrastructure at very short notice and gave us great support. For the many years that we have worked with them they have delivered practical solutions on time and to the agreed budget. Highly recommended.