20
Jan
Developing the Saffron Allergen Web Portal
SkillsLogic has developed the Saffron Allergen web portal for Sheffield based catering management solution provider Fretwell-Downing Hospitality.
The web portal gives customers up-to-date and accurate allergen and nutrition information. Data is pulled in real-time from the menus in the back-end Saffron database and then presented to customers in a clear, easy to understand format. Changes to ingredients and menus in Saffron are immediately presented back to customers who are about to order food.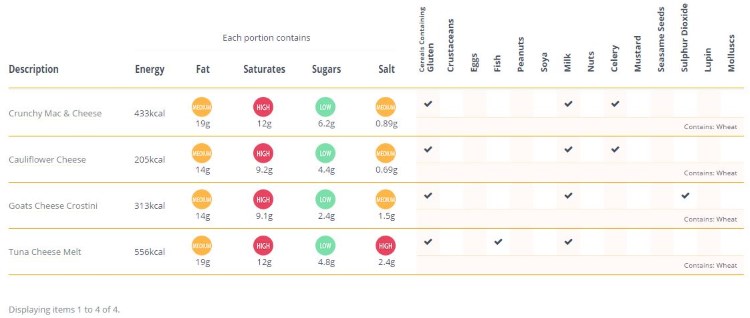 The driver for the development was the Food Implementation Regulations 2014. The new regulations require all producers of non-prepacked food - so restaurants, caterers and takeaways - to make allergen information available to customers at the point of sale. Yo! Sushi is the first Fretwell-Downing Hospitality client to implement the new web portal.
SkillsLogic worked with the Fretwell-Downing Hospitality team on the overall system architecture before developing the web portal. The user interface is theme based so that Saffron clients can apply their own branding and logo and the fully responsive format means the web portal works equally well on desktops, tablets and mobiles. The web portal was developed with Microsoft's ASP.NET technology so that it fits within the same overall technology stack as Saffron.
Saffron clients who use the new web portal can now demonstrate that they pass on allergen information to consumers in a way that is consistent, accurate and verifiable and in line with the new regulations. Consumers can browse menus and make informed and safe decisions about the food they are purchasing.